Welcome to Audrain County Missouri Genealogy Research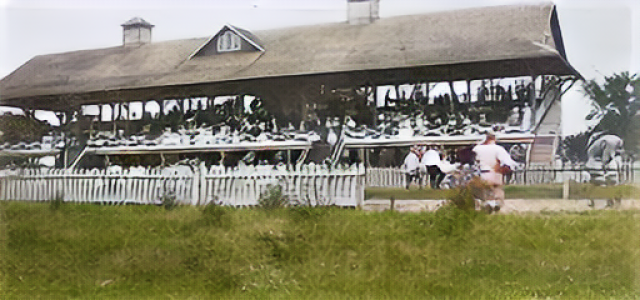 Audrain County Fair circa 1930


My name is Bob Jenkins and I created this website to provide genealogy
information and links to genealogy information to assist people in researching
their Audrain County Missouri ancestors.

I would appreciate any contribution that you would like to make to this site:
biographies, obituaries, birth, marriage, death info, grave info, photographs....etc


Use the box below to search
for Audrain County Data


Brief History:

Audrain county was formed from a non-county area with portions under the administration of Montgomery,
Callaway, Boone, Ralls, or Monroe counties at various times prior to its official establishment in 1836. Thus,
records for locations now in Audrain prior to 1836 may indicate location in those counties instead. Some details
have been summarized on the website of the Northeast Missouri Genealogy Village, and a dynamic map showing
some of the changes is on the 'mapgeeks' website showing historical maps of the states of the USA.

Today's Audrain County historical website data (see 'External Links' below) indicates that the county was divided
about 50/50 during the historic US Civil War and that US Army Commander General Ulysses Grant was resident
there briefly during that time. While Audrain county shared some history with neighboring counties, it does not
border the Missouri River.

According to some Confederate historian publications, Audrain County was one of several nearby counties settled
by migrants from the Upper South, especially Kentucky and Tennessee; that some brought slaves and slaveholding
traditions with them, cultivating crops similar to those in Middle Tennessee and Kentucky such as hemp and
tobacco, or brought antebellum architecture and culture; and that the county was considered by those historians to
be in the heart of what was called "Little Dixie".