Welcome to Perry County Missouri Genealogy Research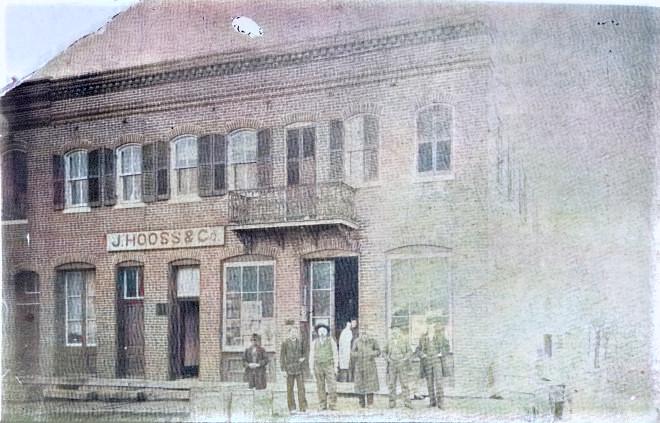 Bey Building circa 1880


My name is Bob Jenkins and I created this website to provide genealogy
information and links to genealogy information to assist people in researching
their Perry County Missouri ancestors.

I would appreciate any contribution that you would like to make to this site:
biographies, obituaries, birth, marriage, death info, grave info, photographs....etc


Use the box below to search
for Perry County Data


Brief History:

The first American settlers to Perry County arrived during the latter half of the 1790s and claimed rich land in Bois
Brule Bottom. These Americans organized the region's original Baptist Church in 1807. In the early 19th century, a
second group of American settlers crossed the Mississippi River to take advantage of Spanish land offers. These
were Roman Catholics of English stock from north-central Kentucky. They had originally come from Maryland to
escape religious discrimination and prided themselves on being descendants of Lord Baltimore's original colonists.
The first of these to settle permanently in the future Perry County was Isidore Moore. He arrived in 1801 and
became a patriarch of the area, and founded Tucker's Settlement. Others soon followed whose family names
predominated the decades: Tucker, Fenwick, Cissell, Hayton, Riney, Hamilton, Layton, Manning, and Hagan. Most
of these settled in the uplands around Perryville in a place called the Barrens because of its open land. Another
Maryland Catholic, Joseph Fenwick, established the short-lived Fenwick Settlement at the mouth of Brazeau Creek
in the Brazeau Bottoms.

When the region was transferred to American sovereignty in 1803–1804, the Barrens became part of the Louisiana
Territory. Prior to the admission of Missouri to statehood in 1821, several new migrations altered the religious
composition of the future county. In 1817, a large group of Presbyterians from North Carolina settled in the
neighborhood of Brazeau, an area roughly bounded by the Mississippi River and the Cinque Hommes Creek and
Apple Creek. These settlers organized a church in 1819. They were soon followed by Methodists from the same
state whose family names live on, like Abernathy, Farrar, and Rutledge. In 1826, they built their first log meeting
house, which was later replaced by York Chapel.

Until 1821, the Barrens region formed the southern portion of Ste. Genevieve County. When Missouri was granted
statehood, Perry County was organized out of the parent district. It was divided into three townships: Brazeau,
Cinque Hommes, and Bois Brule. Their boundaries, following natural geographical features, were quite irregular. In
1856, the borders were made symmetrical and two new townships, St. Mary's and Saline, were added.

After 1821, the descendants of French colonial families from Ste. Genevieve trickled into Perry County, and in the
middle of the next decade, their ranks swelled by immigrants from France itself. They settled on the lands that were
near the present city of Perryville. At about the same time, a small group of Flemings settled in the northeastern part
of the county, with the present town of Belgique as their center. There were also Swiss in the same area.