Welcome to Saline County Missouri Genealogy Research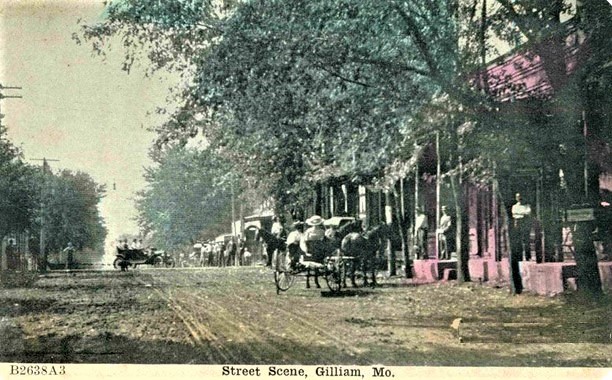 Gilliam Mo circa 1925


My name is Bob Jenkins and I created this website to provide genealogy
information and links to genealogy information to assist people in researching
their Saline County Missouri ancestors.

I would appreciate any contribution that you would like to make to this site:
biographies, obituaries, birth, marriage, death info, grave info, photographs....etc


Use the box below to search
for Saline County Data


Brief History:

Saline County was occupied for thousands of years by succeeding cultures of Missouri Native Americans. Saline
County was organized by European-American settlers on November 25, 1820, and was named from the salinity of
the springs found in the region. After periods of conflict as settlers competed for resources and encroached on
their territory, the local Native Americans, including the Osage nation, were forced by the U.S. government to move
to reservations in Indian Territory, first in Kansas and then in Oklahoma.

Saline County was among several along the Missouri River that were settled primarily by migrants from the Upper
South states of Kentucky, Tennessee and Virginia. The settlers quickly started cultivating crops similar to those in
Middle Tennessee and Kentucky: hemp and tobacco; they had brought enslaved people with them to central
Missouri, or purchased them from slave traders. These counties settled by southerners became known as "Little
Dixie."