Welcome to Scott County Missouri Genealogy Research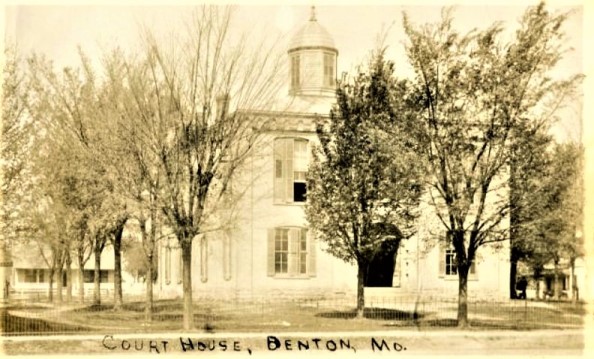 Courthouse built 1883


My name is Bob Jenkins and I created this website to provide genealogy
information and links to genealogy information to assist people in researching
their Scott County Missouri ancestors.

I would appreciate any contribution that you would like to make to this site:
biographies, obituaries, birth, marriage, death info, grave info, photographs....etc


Use the box below to search
for Scott County Data




Brief History:

1789, a north–south route crossing the county and extending through St. Louis, Missouri. In the late 1790s,
Southerners were the first United States settlers on Spanish land grants in this area. France briefly took back the
territory, then sold it to the United States in 1803 as part of the Louisiana Purchase.

Delaware (Lenape) and Shawnee people migrated into the area in the 1820s from territories east of the Mississippi,
pushed by European-American encroachment on their lands.

The second county formed in Missouri's Southeast Lowland Region, Scott County was created by the Missouri state
legislature on December 28, 1821. The county was named in honor of John Scott (1785–1861), the first
congressman from Missouri.[3]

One of the earliest settlements was Commerce, Missouri, long known as Tywapitty, derived from an Osage
language term. It was an early French fur trading post. Under Spanish rule before 1800, Rezin Bowie was syndic of
Tywappity Settlement. (He was the brother of Kentucky frontiersman Jim Bowie.) This was established as a river
landing by 1803, and residents formed the first Baptist Church in Missouri there in 1805. Sergeant John Ordway of
the Lewis and Clark expedition used the proceeds from his land grant bounty to purchase land in Tywapitty where
he farmed cotton and had apple and peach orchards until devastated by the 1811-182 New Madrid earthquakes. The
city was platted in 1823 and it served as the Scott county seat from 1864 to 1878.

The current county seat of Benton was laid out in 1822; it is named after Thomas Hart Benton, one of Missouri's
first U.S. Senators.