Welcome to Pacific County Washington Genealogy Research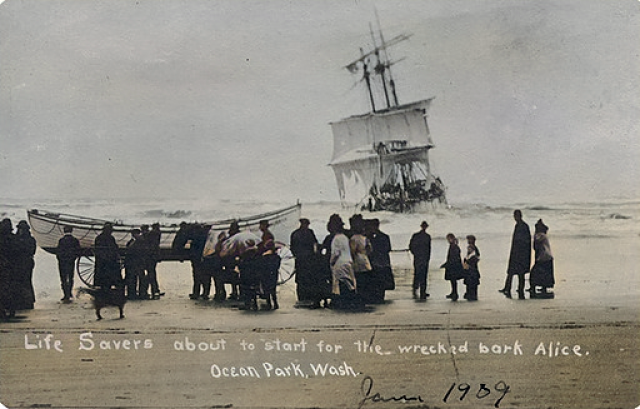 My name is Bob Jenkins and I created this website to provide genealogy
information and links to genealogy information to assist people in researching
their Pacific County Washington ancestors.

I would appreciate any contribution that you would like to make to this site:
biographies, obituaries, birth, marriage, death info, grave info, photographs....etc


Use the box below to search
for Pacific County Data


Brief History:

Pacific County is a county in the U.S. state of Washington. Its county seat is South Bend, and its largest city is
Raymond. The county was formed by the government of Oregon Territory in February 1851 and is named for the
Pacific Ocean.

Pacific County is centered on Willapa Bay, a region that provides twenty-five percent of the United States oyster
harvest, although forestry, fishing, and tourism are also significant elements of the county's economy.

The area that is now Pacific County was part of Oregon Territory in the first part of the nineteenth century. On
December 19, 1845, the Provisional Government of Oregon created two counties (Vancouver and Clark) in its
northern portion (which is now the state of Washington). In 1849, the name of Vancouver County was changed to
Lewis County, and on February 4, 1851, a portion of Lewis County was partitioned off to become Pacific County.
The county's boundaries have not changed since its creation. The unincorporated community of Oysterville,
established in 1852, was the first county seat. The county records were stolen from Oysterville and ferried across
Willapa Harbor by residents of South Bend, resulting in that town becoming the new county seat in 1893.