Welcome to Lafayette County Missouri Genealogy Research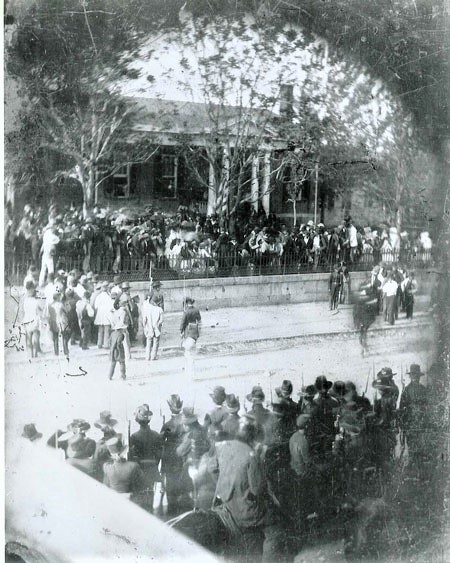 Original 7th Missouri Infantry at the town courthouse, Lexington Missouri in
early May of 1862, being presented their U.S. National Colors by the citizens of Lexington.


My name is Bob Jenkins and I created this website to provide genealogy
information and links to genealogy information to assist people in researching
their Lafayette County Missouri ancestors.

I would appreciate any contribution that you would like to make to this site:
biographies, obituaries, birth, marriage, death info, grave info, photographs....etc


Use the box below to search for
Lafayette County Data


Brief History:

Lafayette County is a county located in the western portion of the U.S. state of Missouri and is part of the Kansas City
metropolitan area. Its county seat is Lexington. The county was organized November 16, 1820 from Cooper County and
originally named Lillard County for James Lillard of Tennessee, who served in the first state constitutional convention and
first state legislature. It was renamed Lafayette County on February 16, 1825, in honor of Revolutionary War hero
the Marquis de La Fayette, who was then visiting the United States.