Welcome to Putnam County Missouri Genealogy Research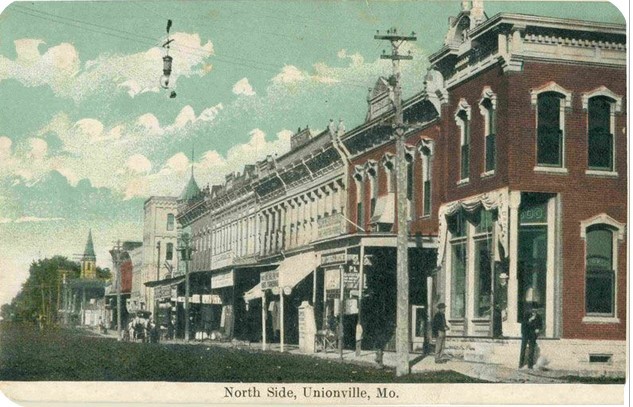 My name is Bob Jenkins and I created this website to provide genealogy
information and links to genealogy information to assist people in researching
their Putnam County Missouri ancestors.

I would appreciate any contribution that you would like to make to this site:
biographies, obituaries, birth, marriage, death info, grave info, photographs....etc


Use the box below to search for
Putnam County Data


Brief History:

Putnam County is a county located in North Central Missouri. Its county seat is Unionville. The county was organized
February 28, 1845 and named for Israel Putnam, a hero in the French and Indian War and a general in the American
Revolutionary War.

Putnam County was established February 28, 1845 from parts of Adair and Sullivan counties. The following year a portion
of Putnam was removed to form of Dodge County. Both Putnam and Dodge extended nearly nine miles further north until
an 1851 ruling by the Supreme Court on a border dispute with Iowa assigned the contested land to Iowa. Both counties were
left with less than the statutory minimum area for a county as set by the state legislature, so Dodge County was dissolved and
its area added to Putnam.

In its early years, the county seat changed frequently, often with contentious debate. Putnamville, Bryant Station (both no
longer in existence), and Hartford all served until a central location called Harmony, later renamed Unionville, was chosen.